Profile
About Us
Since 1995, National Plastic Heater has engineered, produced and distributed high quality kapton (polyimide),silicone rubber and flexible electric heater circuits as well as temperature sensors and temperature control systems for a diverse group of customers. NPH flexible circuits are currently a critical component for major manufacturers operating in industries such as heating of electronic components- ATM's and photocopiers, heating of aerospace instrumentation-satellites and spacecraft, heating of electrical and mechanical enclosures/panels, medical imaging, medical diagnostic instruments and analyzers, medical semiconductor processing, foodservice, military technology, automotive and a variety of other industries and applications.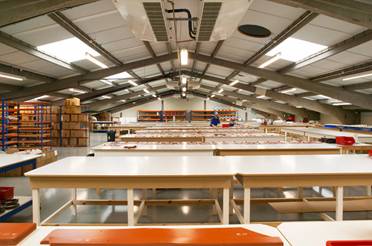 National Plastic Heater's Manufacturing Partners
With the development of a set of committed partner's and patrons, we have been on the threshold of creating exclusive and top quality sources for our products, through joint ventures, manufacturing partnerships and such synergies. National Plastic Heater will thus tie up the product strengths of its supplier partners exclusively for its customers. We are driven by performance rather than size, which enables us to enhance our competitive edge.
Our design and manufacturing capabilities are diverse and flexible to satisfy our customers' requirements. NPH products range from standard off-the-shelf designs to complex thermal systems. Our combined engineering experience supports our customers with flexible heater circuit solutions from concept through production. State of the art design software allows our staff to provide dynamic visual enhancements of prototype designs prior to manufacturing.
National Plastic Heaters manufacturing partners have been manufacturing kapton (polyimide) and other flexible heating circuits since 1972, specializing in the design and manufacturing of custom silicone rubber flexible heater mats. This experience along with high quality products and superior customer service has made us one of North Americas market leaders in surface heating systems. All NPH products are manufactured in UL, CSA and VDE approved manufacturing facilities in accordance with an ISO9001:2008 quality system.
Due to the increasing demand for NPH products and services, our manufacturing partners have an ongoing program of investment in plant and resources. This has enabled us to offer quality products with a fast delivery for both small quantity and large batch orders.
Our quality assurance capabilities mirror our commitment to total customer satisfaction. These capabilities include a full service calibration lab, in-house x-ray facility, coordinate measuring machine, temperature profiling acquisition and display, and on-going life cycle testing.
Whether you require a unique flexible thermal component designed for a tough application or a more common part designed to meet the competitive demands of your industry, National Plastic Heater is ready to be your business partner. Let us prove our commitment to you and your success.
We Ship Our Kapton Polyimide and Silicone Flexible Heaters To OEM's & Industry World Wide
Inquiries & Technical Support
Telephone: 905-859-8225 Facsimile: 905-859-4691
[email protected]
Toll Free: 1-877-674-9744